Welcome to the TIGHAR Store!
You'll find dozens of ways to participate in TIGHAR's work here, from memberships to t-shirts.
Proceeds from all sales go to support the research and the field work we have done for over 30 years.
TIGHAR is a 501(C)(3) public charity. All donations are tax-deductible to the extent permitted by law.
The Glenn Miller Project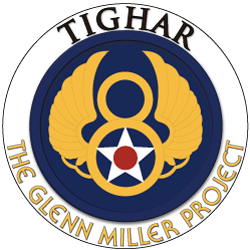 The Glenn Miller Project
Contributions to The Glenn Miller Project make it possible for us to continue TIGHAR's investigation. All contributors will receive the video documentary of the December 2018 Research Expedition to England, now in production.