Welcome to the TIGHAR Store!
You'll find dozens of ways to participate in TIGHAR's work here, from memberships to t-shirts.
Proceeds from all sales go to support the research and the field work we have done for over 30 years.
TIGHAR is a 501(C)(3) public charity. All donations are tax-deductible to the extent permitted by law.
Donate to the Nai'a Fund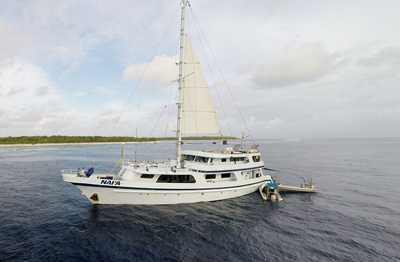 We're sending this email to every TIGHAR who has had the pleasure and privilege of sailing aboard M/S NAI'A. That grand lady has carried TIGHAR expeditions to Nikumaroro six times (1997, 2001, 2007, 2010, 2015, and 2017). Each time, the captains and crews have cared for us, entertained us, supported our work, shared our adventures, and brought us home safely - sometimes by the skin of our teeth. Now, in these extraordinary times, they need our help. We recently received the following from our dear friend,
NAI'A
co-owner Rob Barrel.
"It has been nearly two months since NAI'A finished her last charter in Fiji and went straight into lock-down after a flight attendant tested positive for coronavirus in Lautoka. Recognizing the threat relatively early, Fiji shut its borders and has managed to limit the virus to 18 cases and no deaths. It has been a month since the last case was detected and Fiji has opened its internal borders and returned to normal – except, of course, for the 150,000 Fijians who work in tourism and remain unemployed. Fiji is quite fortunate, but many of you have kindly asked about the welfare of NAI'A's crew and shore staff. We share your concern for our employees who have been laid off while NAI'A goes into this forced hibernation. As a developing nation, Fiji does not have the resources to help the population financially as governments in larger, wealthier nations do. Indeed, many of our workers support large extended families. We are providing "Feed our Family" support to tide them over on a week by week basis. We hope that we can keep this going as long as necessary and any help that you can offer would be greatly appreciated."
TIGHAR will, of course, make a contribution. We're hoping you will help. We'll send 100% of the money to NAI'A with the names and expedition year(s) of everyone who donates. You can use the link below for PayPal or credit card donations (you do not need to have a PayPal account to use your credit card). Or, if you prefer, you can call us at 610-467-1937 during East Coast USA business hours to make your donation using your credit card. You can also send us a check with the notation "Nai'a Fund," to TIGHAR, 2366 Hickory Hill Rd, Oxford, PA 19363-4417 USA.
Click the Earhart Project logo below to make your donation.
2020 Earhart Project: Artifact Research Fund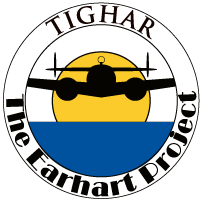 The Earhart Project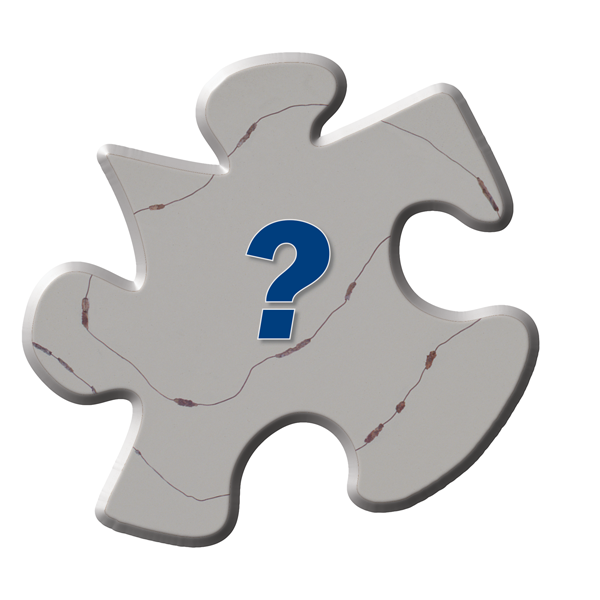 The wire entangled with Artifact 2-2-V-1 could be the piece that completes the puzzle –
– but only if we can confirm and validate that it is, indeed, pre-war aviation fairlead as identified by the NTSB Lab in 1992, and that there is no rational explanation for its presence on Nikumaroro other than that it came from NR16020.
Research is expensive and time consuming in the best of times, and more so when in-person visits to archives and museums are out of the question. As always, TIGHAR will do whatever is needed to further the investigation and, as always, our success depends upon your participation and support.
Please contribute to the 2020 Artifact Research Fund. In appreciation for a donation of $25 or more, we'll send you a bi-weekly update for the rest of the year.
Click the Earhart Project logo below to make your donation.