The Glenn Miller Project
The Glenn Miller Project: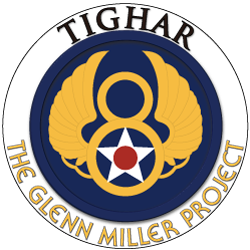 TIGHAR Research Expedition to ENGLAND
Mission: On-the-ground, in-person research to determine whether Phase 3, a physical search for the Miller aircraft, is warranted.
Date: December 10 to 17, 2018
Objectives: Interview the fisherman; research at HM Hydrographic Office, Taunton, Somerset; research at the Glenn Miller Museum in the restored Twinwood airfield control tower, Bedfordshire; determine availability and cost of chartered vessels at Portland Bill, Dorset.
Crew: TIGHAR Executive Director Ric Gillespie, TIGHAR Videographer Mark Smith, and up to five Sponsor Team Members.
To conduct this research expedition we'll need to raise $25,000 by November 15, 2018. If we're successful, all contributors to the Glenn Miller Research Fund will receive a video of the expedition.
Any amount helps! Contributors of $5,000 or more have the option of accompanying the expedition on all or any part of the trip.
People who purchased this also purchased...