1988: Original TIGHAR Logo Patch
$25.00
Sew-on embroidered patch.
Original TIGHAR logo.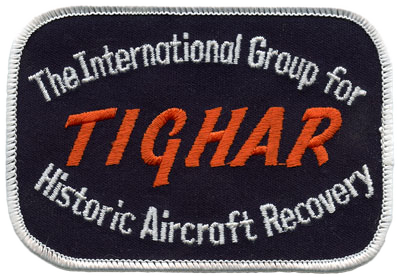 TIGHAR's original logo was produced as a patch in 1988. The winged logo first appeared in the December 1991 TIGHAR Tracks, and the current three-dimensional treatment was introduced in 2004. This sew-on patch is available in limited quantities. Own a piece of TIGHAR history!
TIGHAR Members receive a 20% discount on this item.
People who purchased this also purchased...